Zoom the image with mouse
Have Questions?
Ask An Expert
18-Piece Toy Dentist Suitcase Series - Interactive Educational Trolley Set for Kids Ages 3+
customers are viewing this product
Unleash your child's imagination and nurture their creativity with our 18-Piece Toy Dentist Suitcase Series! Specially designed for little hands and big dreams, this set is perfect for kids aged 3 years and up. Each piece is crafted to inspire hours of imaginative play, helping children explore the exciting world of dentistry in a fun and educational way.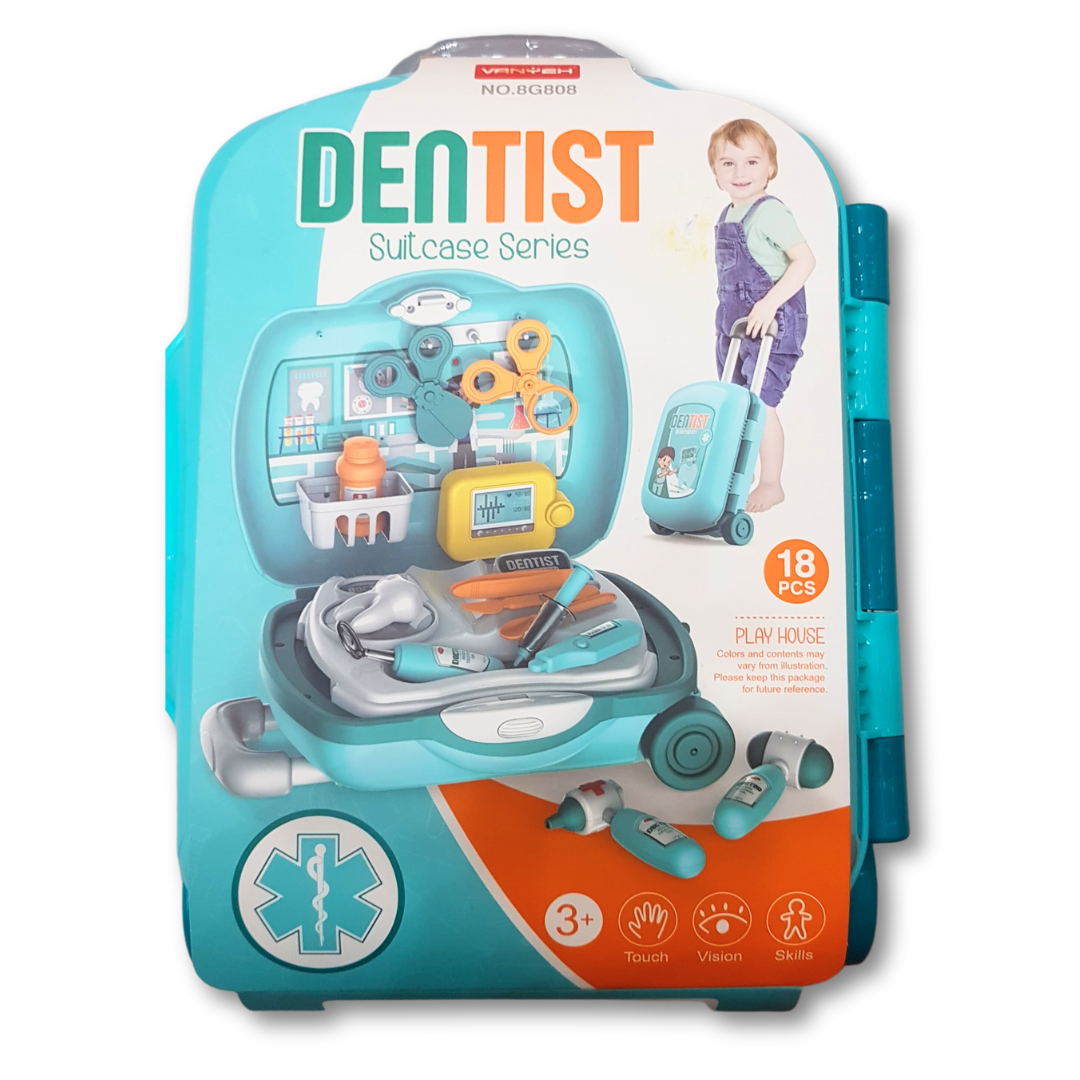 Our Toy Dentist Suitcase isn't just a toy; it's an interactive learning experience! Each of the 18 pieces is meticulously crafted to ensure safety and durability, offering your child a world of exploration without any worry. From pretend dental tools to role-play accessories, every item is designed to spark curiosity and encourage learning.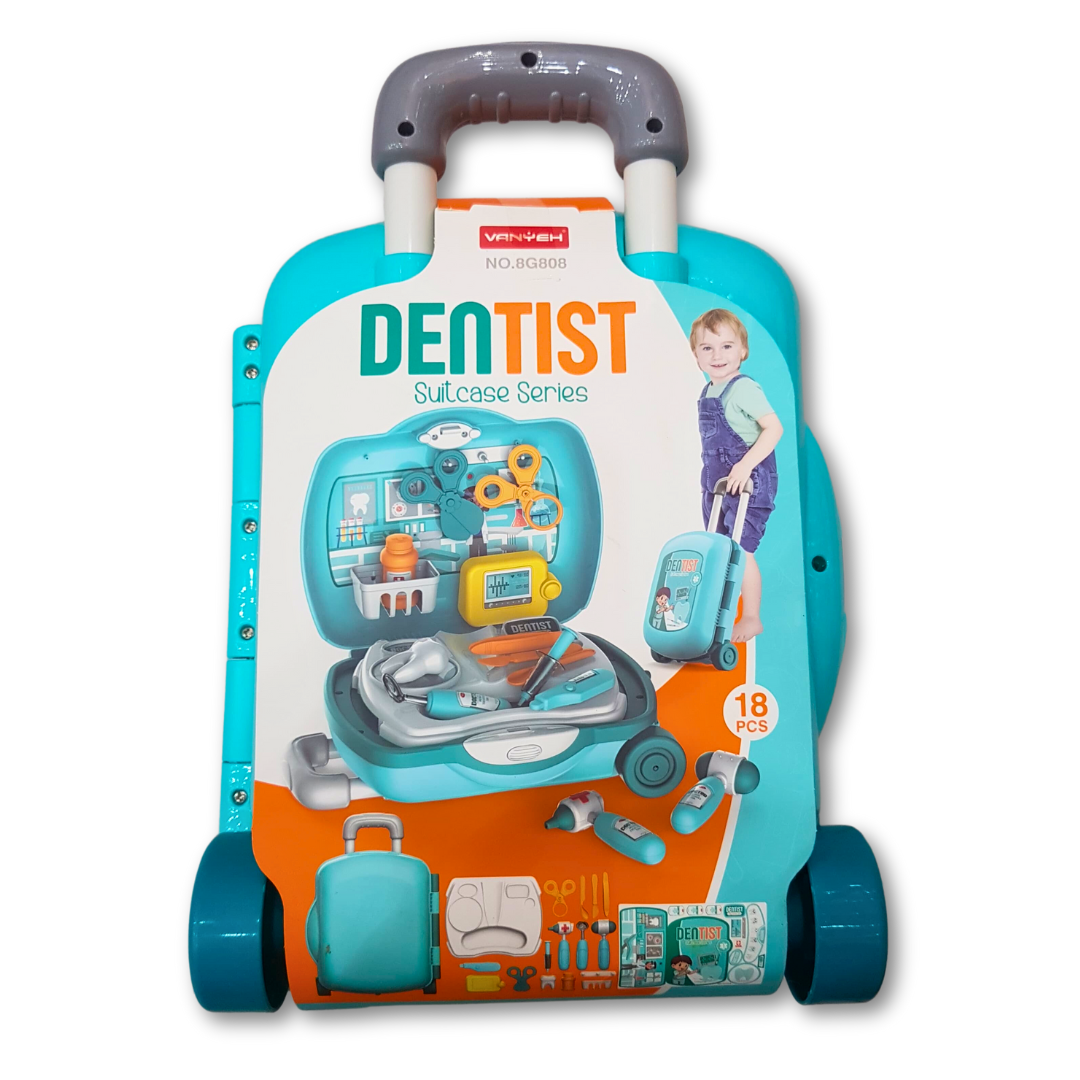 One of the standout features of this set is its versatility. The sturdy, yet lightweight design allows it to be easily transformed into a trolley, ensuring your child can take the fun with them wherever they go. The easy-to-hold handle and smooth wheels make transportation a breeze, offering endless opportunities for play at home, school, or on the go.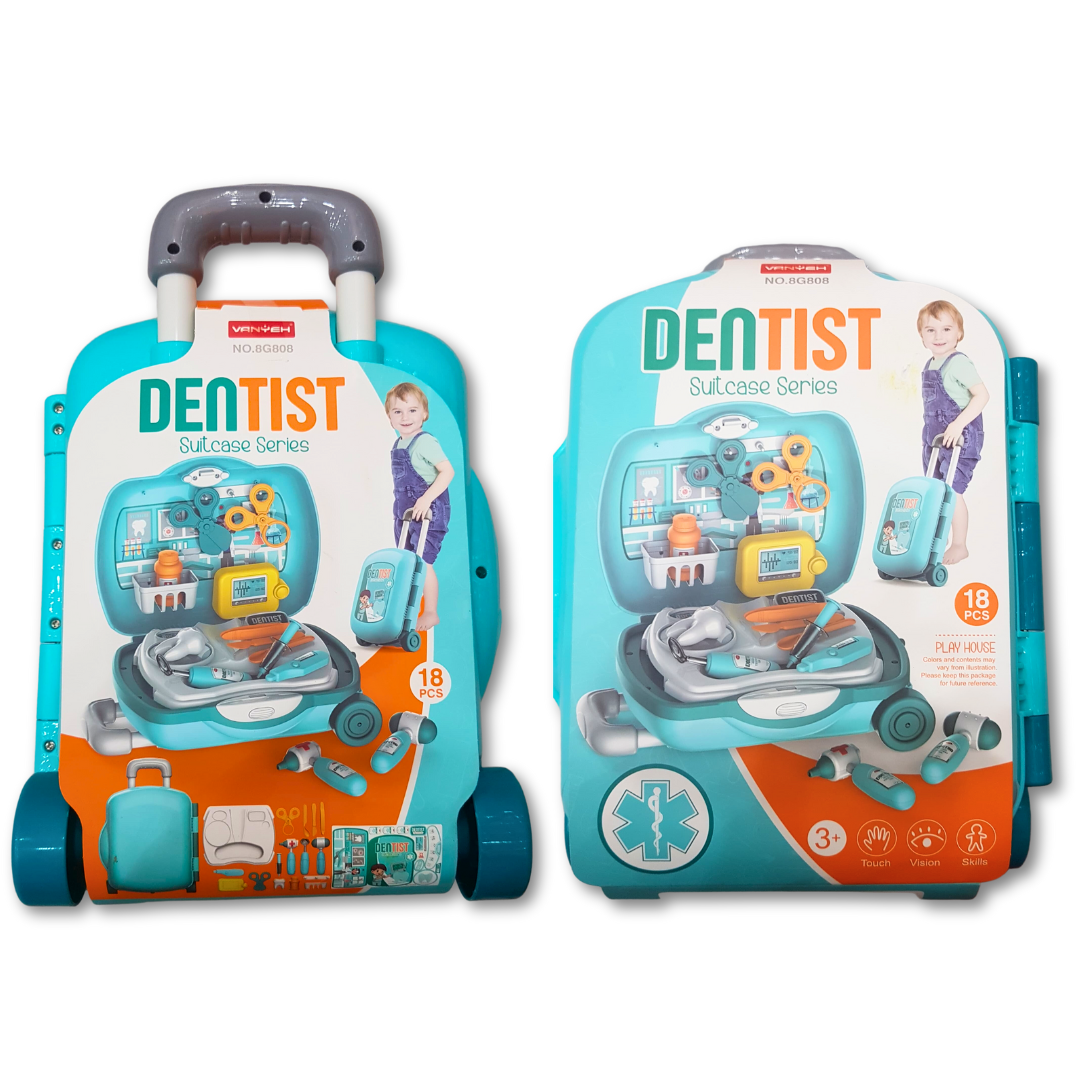 Key Features:
Educational & Fun: Helps children learn about dental care in an engaging way, promoting educational play and development of fine motor skills.
18-Piece Set: Includes a variety of pretend dental tools and accessories to enhance role-playing and imaginative play.
Age-Appropriate: Specially designed for kids aged 3 and up, ensuring each piece is safe and suitable for little hands.
Trolley Feature: Easily converts into a trolley with a smooth handle and wheels for portable play.
Give the gift of imaginative play and educational development with the Toy Dentist Suitcase Series. Order yours today and watch your little one transform into a budding dentist, ready to explore, learn, and create!"