Have Questions?
Ask An Expert
MAISTO SPECIAL EDITION 1:24 1973 NISSAN SKYLINE 2000GT-R
customers are viewing this product
MAISTO SPECIAL EDITION 1:24 1973 NISSAN SKYLINE 2000GT-R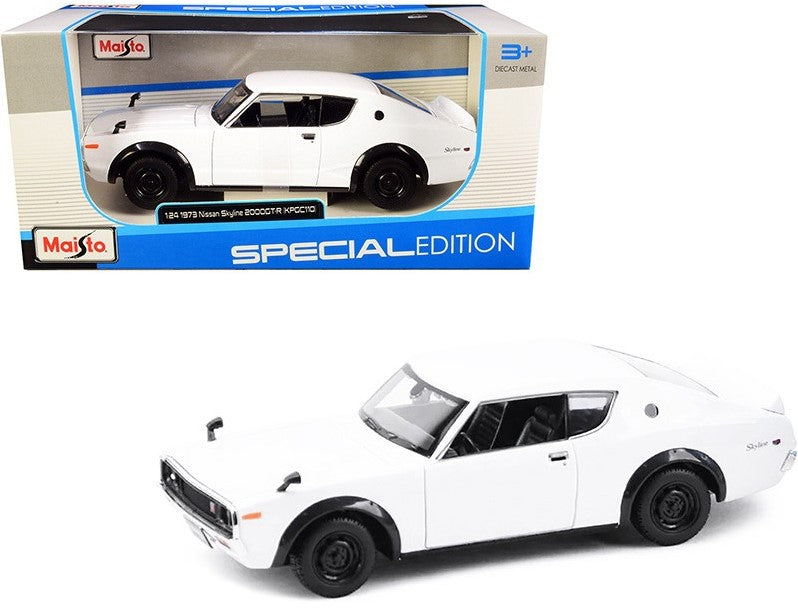 🚗✨ Dive into a world of automotive nostalgia with the Maisto Special Edition replica of the 1973 Nissan Skyline 2000GT-R! Crafted with precision and attention to detail, this 1:24 scale model captures the essence and timeless elegance of one of Nissan's most iconic cars.
🔍 Key Features:
🔸 Detailed Exterior and Interior: With intricate designs and meticulous craftsmanship, every facet of the original 1973 Nissan Skyline has been recreated, from its sleek body curves to the detailed cockpit.
🔸 Premium Quality: Made from top-tier materials, this model ensures durability without compromising on the fine details.
🔸 Authentic Representation: This 1:24 scale model, measuring 10.5x23cm, accurately represents the real 1973 Nissan Skyline 2000GT-R, making it a perfect piece for collectors and enthusiasts.
🔸 Special Edition: Part of Maisto's esteemed Special Edition collection, this model guarantees superior design and unmatched authenticity.
🎁 Perfect for both seasoned collectors and new enthusiasts, the Maisto Special Edition 1:24 1973 Nissan Skyline offers a unique chance to own a piece of automotive history. Whether you're looking to expand your collection, gift a loved one, or just appreciate the intricate design of vintage cars, this model is an unbeatable choice.