New
Zoom the image with mouse
Have Questions?
Ask An Expert
Princess Elsa Frozen-Inspired Adornment Set for Girls Ages 3 & Up - Safe & High-Quality Dress-Up Accessories - Perfect Gift with Exceptional Detailing
customers are viewing this product
Embark on a Magical Journey with Our Frozen-Themed Princess Elsa Adornment Set!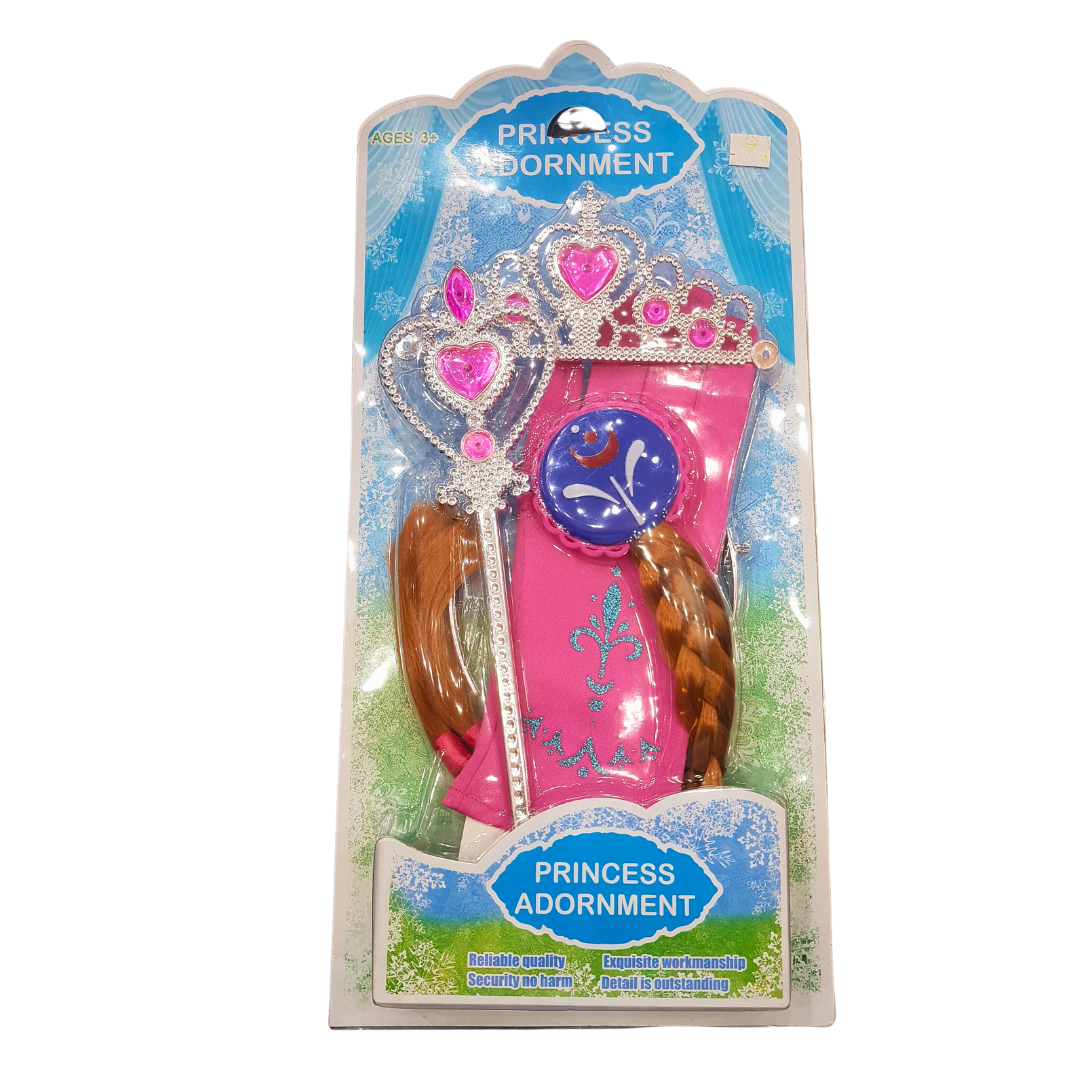 Every little dreamer deserves to step into a world of enchantment with our Frozen-inspired Princess Elsa Adornment Set, meticulously crafted for girls ages 3 years and above. This set is the epitome of a fantasy come to life, ensuring your child's playtime is both magical and memorable.
Reliable Quality & Safety Assured: Safety is our top priority. We believe that playtime should be worry-free for parents and magical for children. Our adornment set is constructed with durable materials that are rigorously tested to meet the highest safety standards. Each piece is designed to be gentle on your child's skin, free from any harmful substances, ensuring that your little one can play without risks.
Outstanding Detail for an Authentic Experience: With a keen eye for detail, this set captures the essence of Elsa's iconic look. The shimmering jewels and frost-like finishes are artfully designed to reflect the beauty of the much-loved Frozen universe. Your little one will marvel at the intricate designs that mirror Elsa's own accessories, making them feel like they've stepped right into her ice castle.
The Ultimate Gift for Any Occasion: Are you searching for a gift that will light up a child's face with joy? Look no further! Our Elsa-themed adornment set is the ultimate present for birthdays, holidays, or any special occasion. It's not just a gift; it's an invitation to embark on an adventure filled with imagination and wonder.
What's Included:
A sparkling tiara that mirrors Elsa's regal crown
A pair of glistening gloves reminiscent of Elsa's magical touch
A majestic wand to conjure up the northern lights
A shimmering necklace to complete the royal ensemble
Ideal for dress-up parties, Halloween, or everyday play, this Elsa adornment set will be the crown jewel in your child's collection. Let your child's imagination soar with this perfect blend of quality, safety, and stunning detail. Give the gift of magic with our Princess Elsa Frozen-Inspired Adornment Set today!