Have Questions?
Ask An Expert
QiYi Magic Snake 48 Blocks
customers are viewing this product
Here's some detailed information about the QiYi Magic Snake 48 Blocks: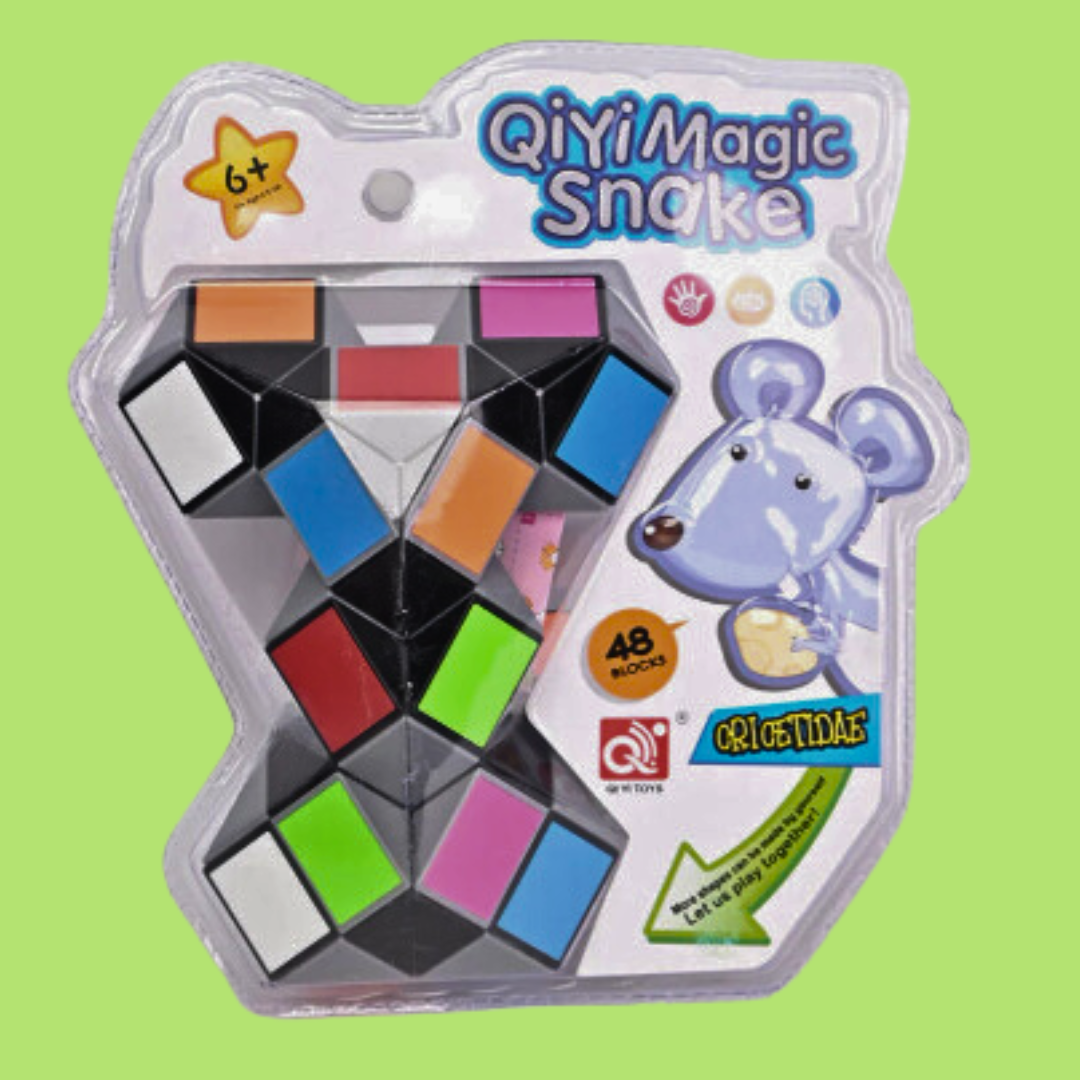 Structure: The QiYi Magic Snake consists of 48 triangular blocks interconnected to allow for twisting and folding.

Materials: Made of high-quality ABS plastic, the toy is both durable and safe. Its surfaces are smooth, and the connections between blocks are sturdy, ensuring longevity.

Color and Design: QiYi's version often comes with vibrant colors, which makes it visually appealing. The contrasting colors can also be used as a guide when trying to solve the snake into a particular shape.

Flexibility: The Magic Snake can be twisted into various shapes – including a ball, a snake, a dog, and many other imaginative designs.

Purpose: While it's primarily a fun, twistable toy, the QiYi Magic Snake can also be used as a puzzle to be solved or a tool for imagination and creativity.

Suitability: It's suitable for all ages, from children to adults. For children, it can help develop spatial thinking and fine motor skills. For adults, it can serve as a fun pastime or a desktop fidget toy.

Brand: QiYi MoFangGe is known for producing a wide range of high-quality twisty puzzles, from the traditional 3x3 Rubik's Cube to more advanced and innovative designs. Their Magic Snake is just one of their many well-received products.