Have Questions?
Ask An Expert
Colorful 6-Piece Magic Magnetic Set - Square 2x2" Magnets for Kids Ages 3+
customers are viewing this product
Unleash the creativity and imagination of your little ones with our Colorful Magic Magnetic 6-Piece Set! Each vibrant, square-shaped magnet measures a perfect 2 inches by 2 inches, tailored for tiny hands yet powerful enough to hold their marvelous creations together. Engineered for children ages 3 and up, this set is designed to be as safe as it is fun.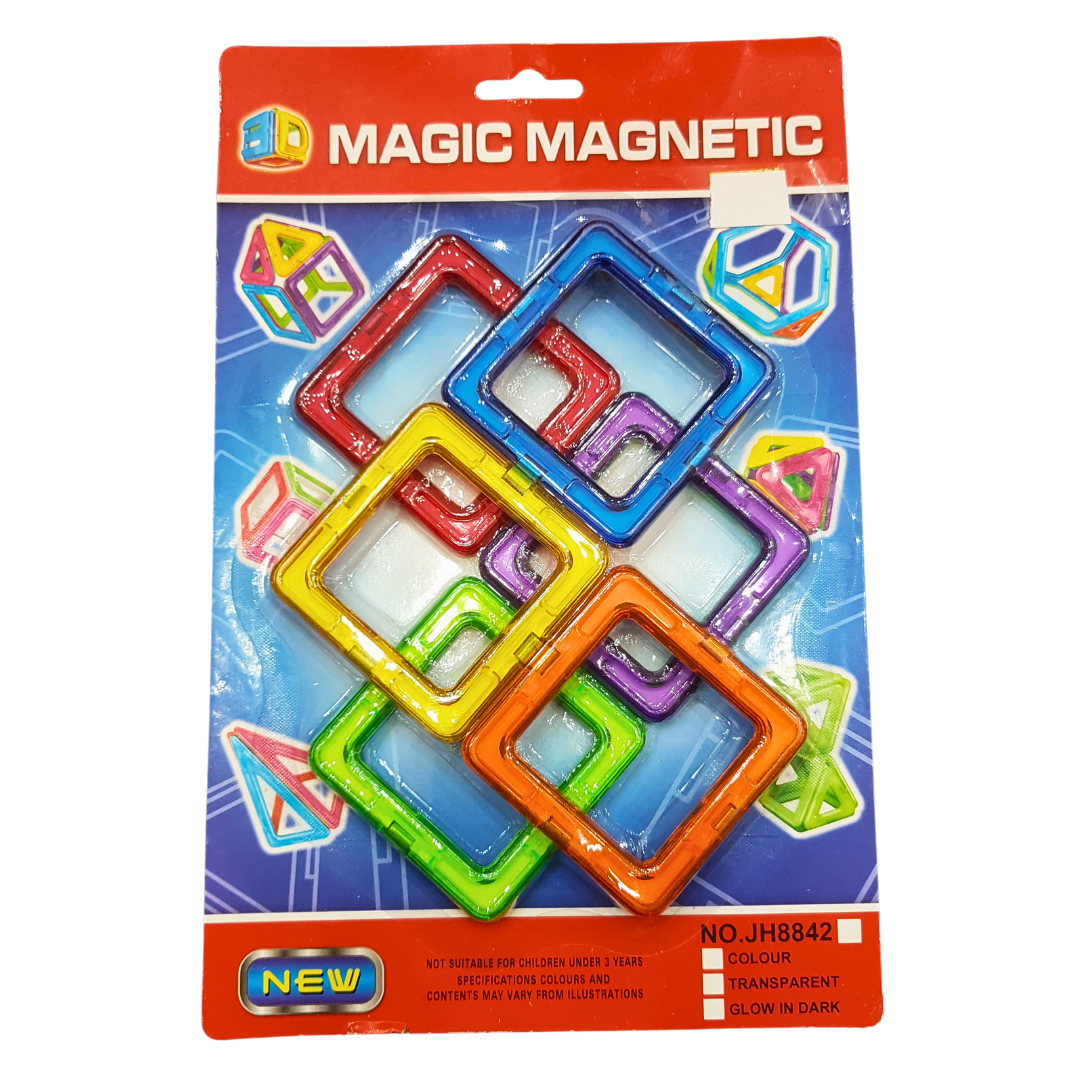 With six distinct colors, kids can explore, learn, and grow, mastering colors and shapes while enhancing their motor skills and creativity. Each magnet is powered with just the right amount of magnetic force - strong enough to build sturdy structures yet easy to pull apart when it's time to craft something new. They're the educational tool that feels like play, transforming learning into an exciting journey of discovery.
Our magnets are rigorously tested and compliant with all safety standards, ensuring an experience that's as safe as it is joyful. Whether it's for playtime, learning, or a mix of both, the Magic Magnetic Set promises hours of engaging, educational fun. Prepare to watch in awe as your child's imagination unfolds and their creations come to life!
Features:
6 colorful 2x2 inch square-shaped magnets
Safe, durable, and perfect for ages 3+
Enhances motor skills, color & shape recognition
Great for educational play and learning
Compliant with all safety standards
Gift the Magic Magnetic Set and watch as learning and play come together, crafting not just vibrant structures but bright futures, too. Order now and step into a world where education meets imagination!"