Have Questions?
Ask An Expert
Colorful Magic Magnetic Square Set - 6-Piece Interactive Learning Toy for Kids Aged 3+
customers are viewing this product
Unleash your child's imagination with our Colorful Magic Magnetic Square Set, designed exclusively for little creators aged 3 and up! Each 6-piece set features vibrantly colored, square-shaped magnets, each a unique size to inspire a world of shapes, structures, and designs.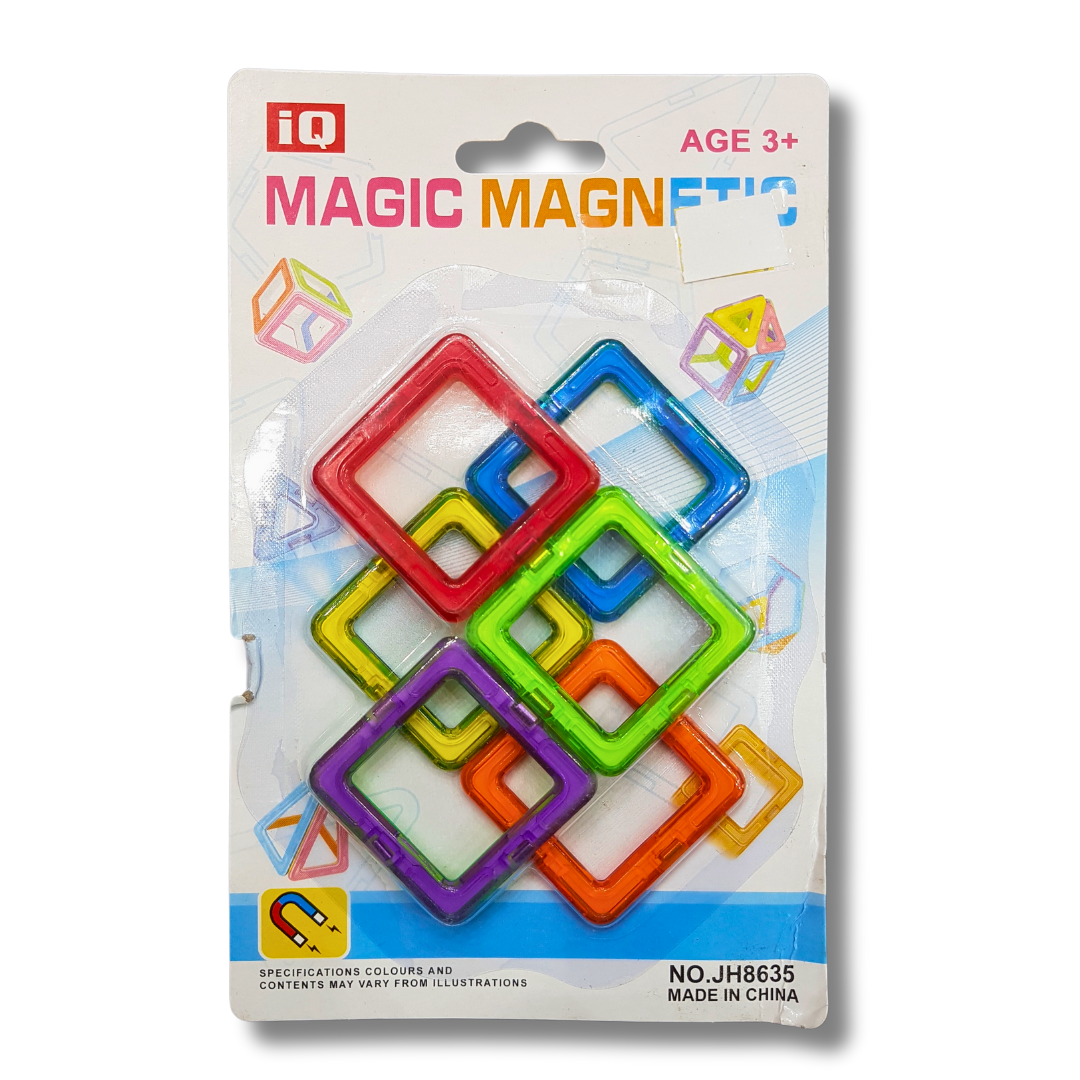 Engage your child in hours of creative play, building both complex structures and simple connections, nurturing their cognitive abilities, motor skills, and creative thinking. The magnets are not only eye-catching but also easy to grip and maneuver, ensuring that playtime is both fun and educational.
Our Magic Magnetic Square Set is meticulously crafted to be safe and durable, meeting all safety standards for endless enjoyment and learning. The magnetic connections are secure yet easy to pull apart, making this set a favorite for both parents and kids.
Features:
A 6-piece colorful magnet set, each a different size for varied play
Safe, durable, and easy to clean materials
Ideal for children aged 3 and up, fostering skill development
Promotes creativity, fine motor skills, and cognitive abilities
Let your child's creativity soar, and watch as their skills and confidence grow with each colorful connection they make. Order the Colorful Magic Magnetic Square Set today and step into a world where creativity and learning go hand in hand!"