Have Questions?
Ask An Expert
Colorful Magic Magnetic Triangle Set - 8 Unique Size Pieces for Creative Building & Learning, Suitable for Ages 3+
customers are viewing this product
Unleash your child's creativity and imagination with our Colorful Magic Magnetic Triangle Set! Specifically designed to be safe and fun for little hands, this 8-piece set offers a world of unlimited building possibilities. Each of the 8 triangles is a different size, ensuring a diverse and engaging play experience.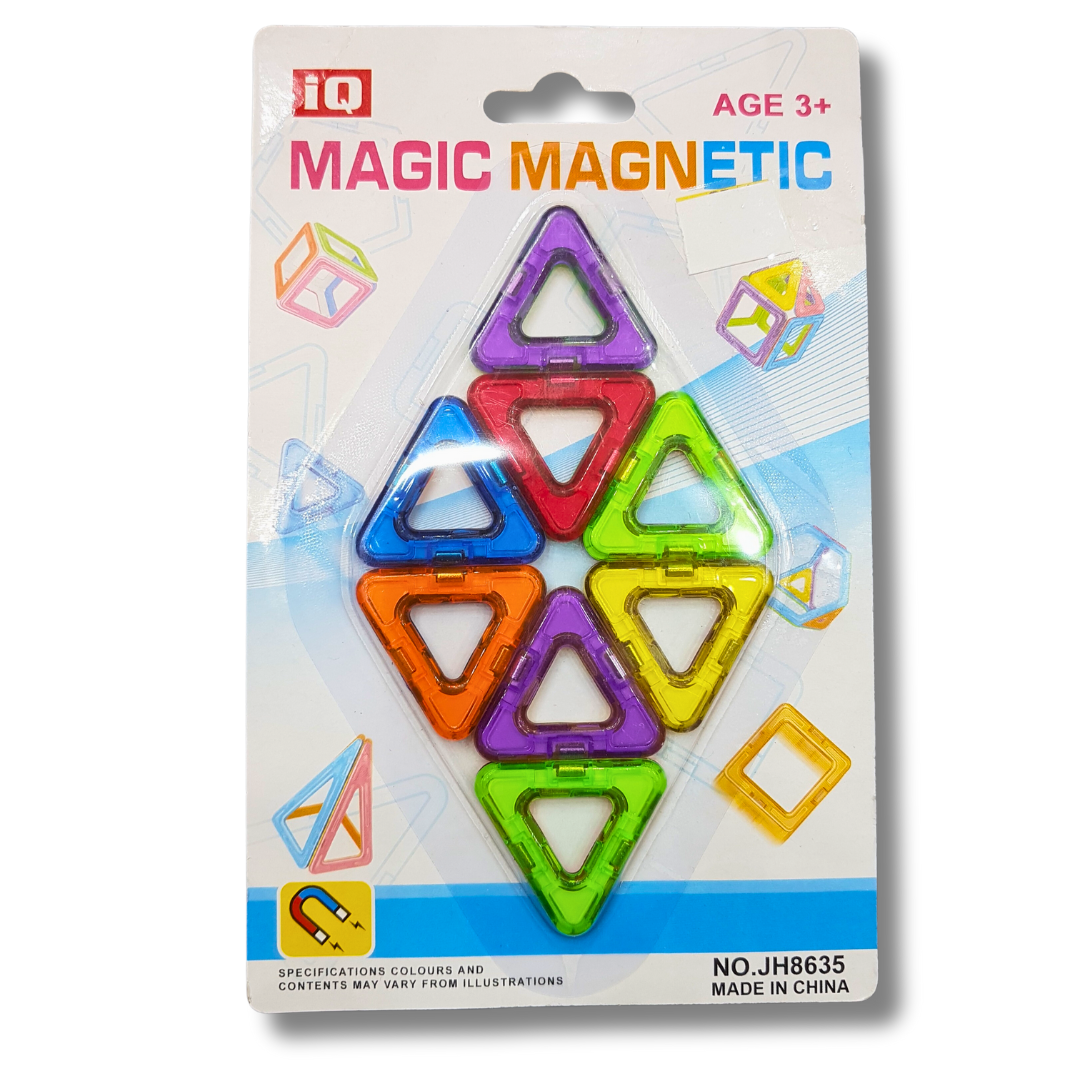 Key Features:
Magnetic Magic: Each piece effortlessly connects, thanks to the embedded magnets, allowing kids to build 2D and 3D masterpieces with ease.
Triangle Treat: Crafted to perfection, the triangle shapes promote developmental skills, enhancing spatial awareness, and problem-solving abilities.
Colorful Creation: With vibrant, non-toxic colors, each magnetic triangle is as visually stimulating as it is fun to play with, aiding in color recognition and visual sensory development.
Safety First: Engineered for the little creators aged 3 and up, every piece is made with high-quality, BPA-free plastic that's rigorously tested for safety.
Educational & Fun: While your kids are having a blast building colorful creations, they're also learning fundamental skills that support their educational development.
Embark on a journey of endless creative constructions. From the simplest shapes to intricate 3D models, our Colorful Magic Magnetic Triangle Set keeps little builders engaged and entertained, turning playtime into a learning oasis. Order yours today and watch as magical masterpieces come to life!"