New
Zoom the image with mouse
Have Questions?
Ask An Expert
Crayola 6-Piece Fluorescent Markers - Vibrant Neon Colors - Made in the USA
customers are viewing this product
Elevate your creative projects with Crayola's 6-Piece Fluorescent Markers, proudly crafted in the USA. These brilliant markers are designed to add a pop of dazzling neon to your artwork, school projects, and more. Let your imagination run wild with the vibrant colors that will make your creations stand out.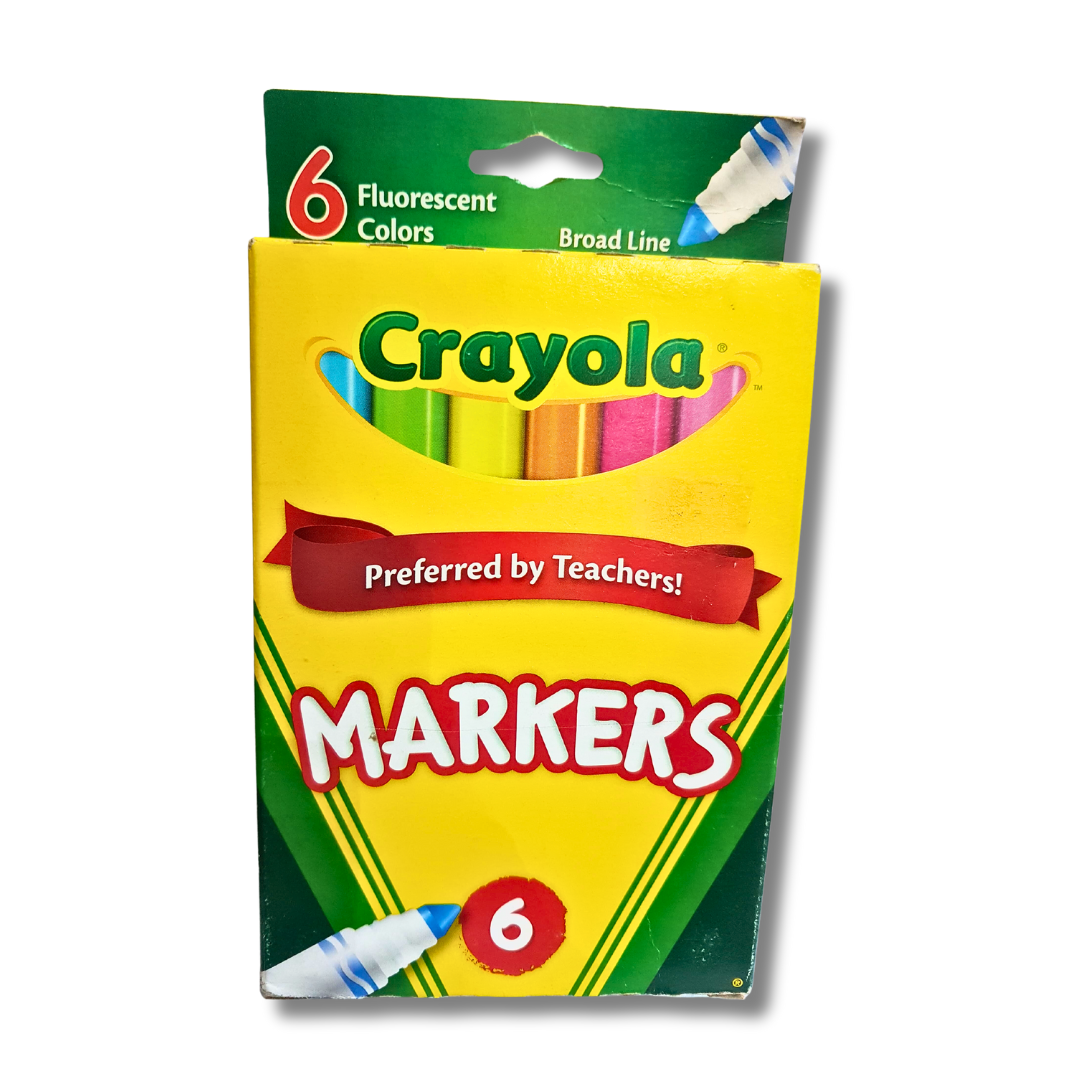 Key Features:
Fluorescent Brilliance: These markers come in stunning neon shades that are perfect for adding an electrifying touch to your artwork. Whether you're highlighting important notes or adding flair to your drawings, these fluorescent markers will make your work shine.

Quality Craftsmanship: Crafted with precision and care in the USA, these markers are made to meet the highest quality standards. You can trust in Crayola's reputation for excellence.

Versatile Usage: Ideal for a wide range of creative applications, including coloring, drawing, journaling, and more. Use them on paper, cardboard, posters, and even on dark surfaces for an eye-catching effect.

Long-Lasting: These markers are designed to last, ensuring you get the most out of each marker. The high-quality ink provides bold, consistent lines, and the markers are easy to cap, preventing drying out.

Safe and Non-Toxic: Crayola is committed to safety, and these markers are no exception. They are certified non-toxic, making them suitable for artists of all ages.
Unleash your inner artist and illuminate your creations with Crayola's 6-Piece Fluorescent Markers. With their dazzling neon colors and USA-made quality, these markers are a must-have for anyone looking to add a vibrant touch to their art projects. Order now and experience the brilliance for yourself!