Zoom the image with mouse
Have Questions?
Ask An Expert
Hasbro Jenga Pass Challenge Action Game-E0585
customers are viewing this product

Take gameplay 'off the table' with the jenga pass challenge game. Stack jenga wooden blocks on the platform to build the tower. Players then take turns removing one block at a time while holding one of the platform handles.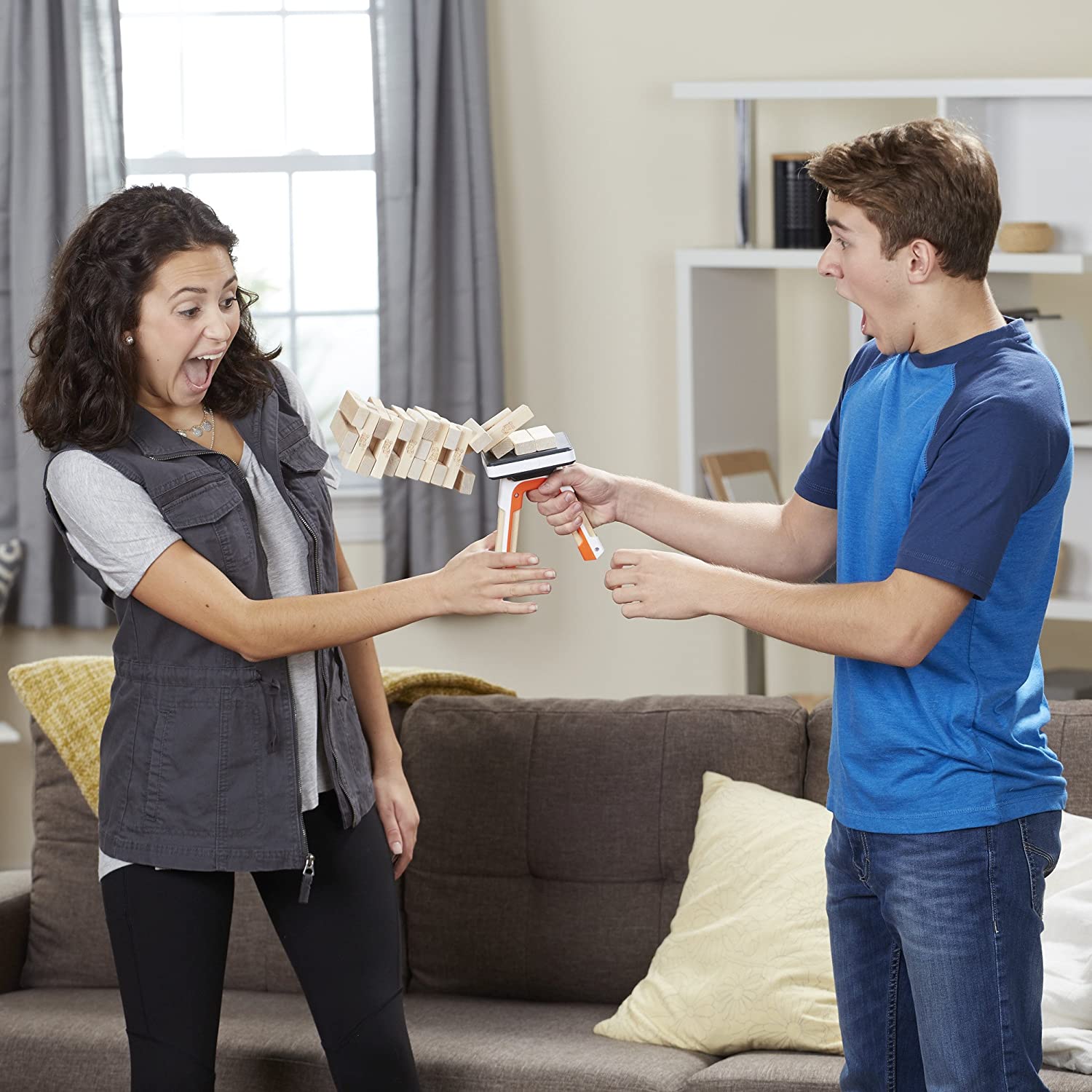 After each player takes a turn, they pass the tower to their opponent. Be the last player to successfully stack a block and pass the platform without causing the tower to crash to win.