Zoom the image with mouse
Have Questions?
Ask An Expert
Hot Wheels Track Builder Barrel Box
customers are viewing this product
Take the Hot Wheels action to the next epic level with the innovative Track Builder Barrel Box! Racers are ready for high-octane adventures right out of the box with 6 stacking barrels for building one extreme stunt after another.
Can you navigate obstacles at lightning-fast speeds, soar through the air at dizzying heights, and nail your daring landings without wiping out? The ultimate test of skill and imagination is ON!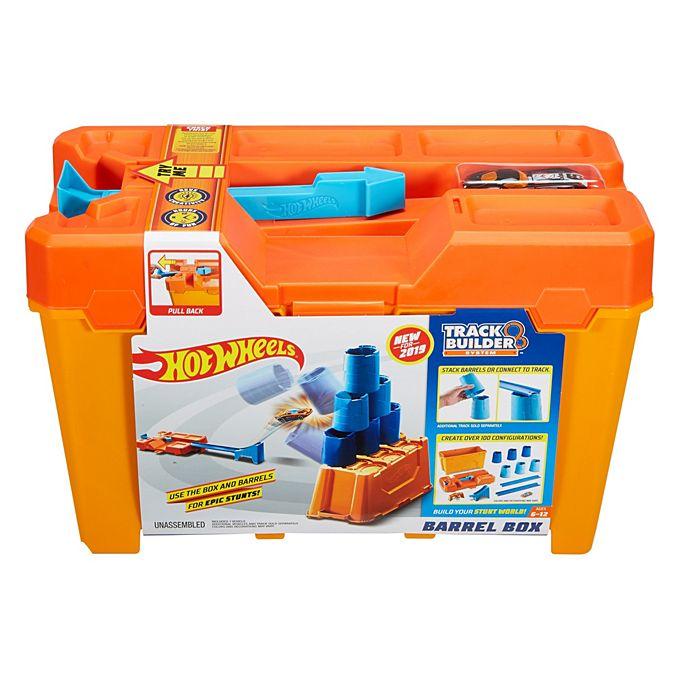 The Barrel Box gives kids all the tools they need to create 4+ stunts quickly and easily.

Jump-start the action with 6 barrels, 2 track pieces, 1 Hot Wheels® vehicle, and a launcher built into the lid.

Toss everything back in the box for convenient cleanup, storage, and portability.

This set connects to other Track Builder sets, so there are nearly endless ways for kids to customize their builds.