Zoom the image with mouse
Have Questions?
Ask An Expert
Monopoly - Deadpool Edition
customers are viewing this product
Monopoly - Deadpool Edition
PRODUCT FEATURES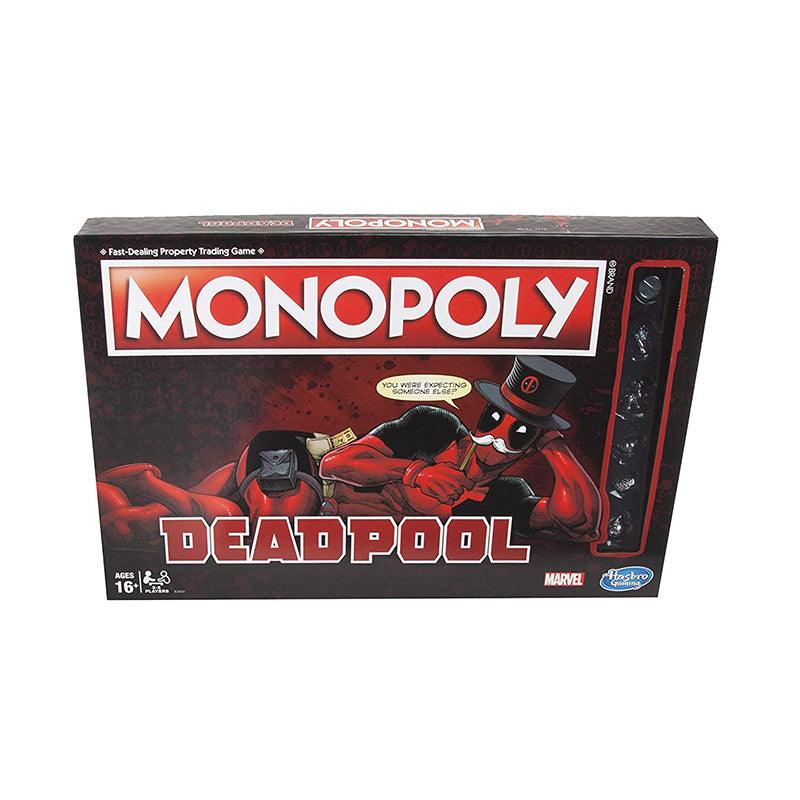 Includes themed tokens, property spaces, Contract, Pouches, and Dumb Luck Cards

Buy, sell, or swap

Mercenaries and Sweet Rides with other players

Build Headquarters and D-Mansions to charge more rent

Players can steal opponents' money, Mercenaries, and Sweet Rides includes game board, 6 tokens, 26 Contract cards, 16 Dumb Luck cards, 16 Pouches cards, 32 Headquarters, 12 D-Mansions, 2 dice, money pack, and game guide
PRODUCT DESCRIPTION
Deadpool meets the Monopoly game like peanut butter and fried trout, it's a perfect match! In the Monopoly: Deadpool Edition game players build their own team of Mercs for money as they purchase the contracts of the world's best mercenaries. Some are Deadpool's allies, some are Deadpool's from alternate universes, and one is just Deadpool in a maid outfit. Other players have to pay a fee when they land on Mercs. Get ready to wheel and deal, buy vehicles like a chimichanga truck, and steal friends' stuff with the Cheap Shot and Low Blow spaces.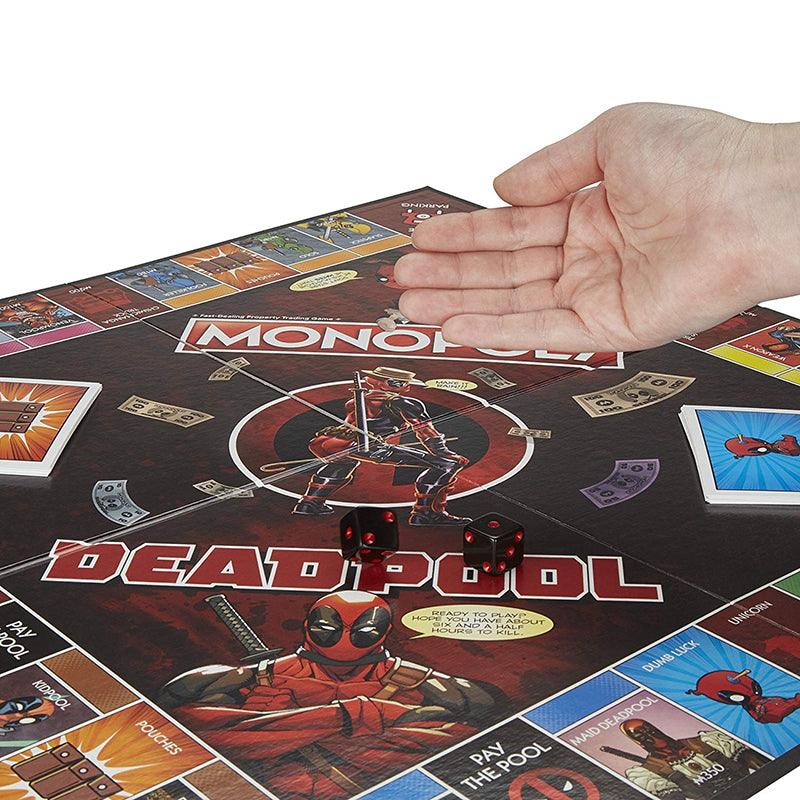 includes game board, 6 tokens, 26 Contract cards, 16 Dumb Luck cards, 16 Pouches cards, 32 Headquarters, 12 D-Mansions, 2 dice, money pack, and game guide