Zoom the image with mouse
Have Questions?
Ask An Expert
Ultimate Toy Monster Truck: The Perfect Gift for Little Enthusiasts!
customers are viewing this product
**Ultimate Toy Monster Truck: The Perfect Gift for Little Enthusiasts!**



Unleash the thrill with our top-of-the-line Toy Monster Truck! Designed meticulously for kids who are passionate about these gigantic vehicles, this toy promises endless hours of vrooming fun.
**Why Our Toy Monster Truck Stands Out:**
- **Authentic Design:** Crafted with precision, our Monster Truck toy mirrors the real deal. Its detailed features will surely captivate any young truck lover.
- **Age-Appropriate:** Perfectly safe and suitable for children aged 3 and up. Made with non-toxic materials, ensuring a worry-free playtime for parents and kids alike.
- **Durable Construction:** Built to withstand the rough and tumble play of kids, this Monster Truck is robust and made to last.
- **Ideal Gift Choice:** Searching for the best gift for a Monster Truck enthusiast? Look no further! This toy is the ultimate present for birthdays, holidays, or any special occasion.
**Toys for Boys and Beyond:**
While this Monster Truck is a hit among boys, we believe in breaking stereotypes. It's a fantastic toy for any child regardless of gender, fostering imaginative play and motor skills.
**Shop Online with Confidence:**
Discover a vast range of online toys right at your fingertips. With our easy navigation and detailed product descriptions, your online toy shopping experience will be a breeze.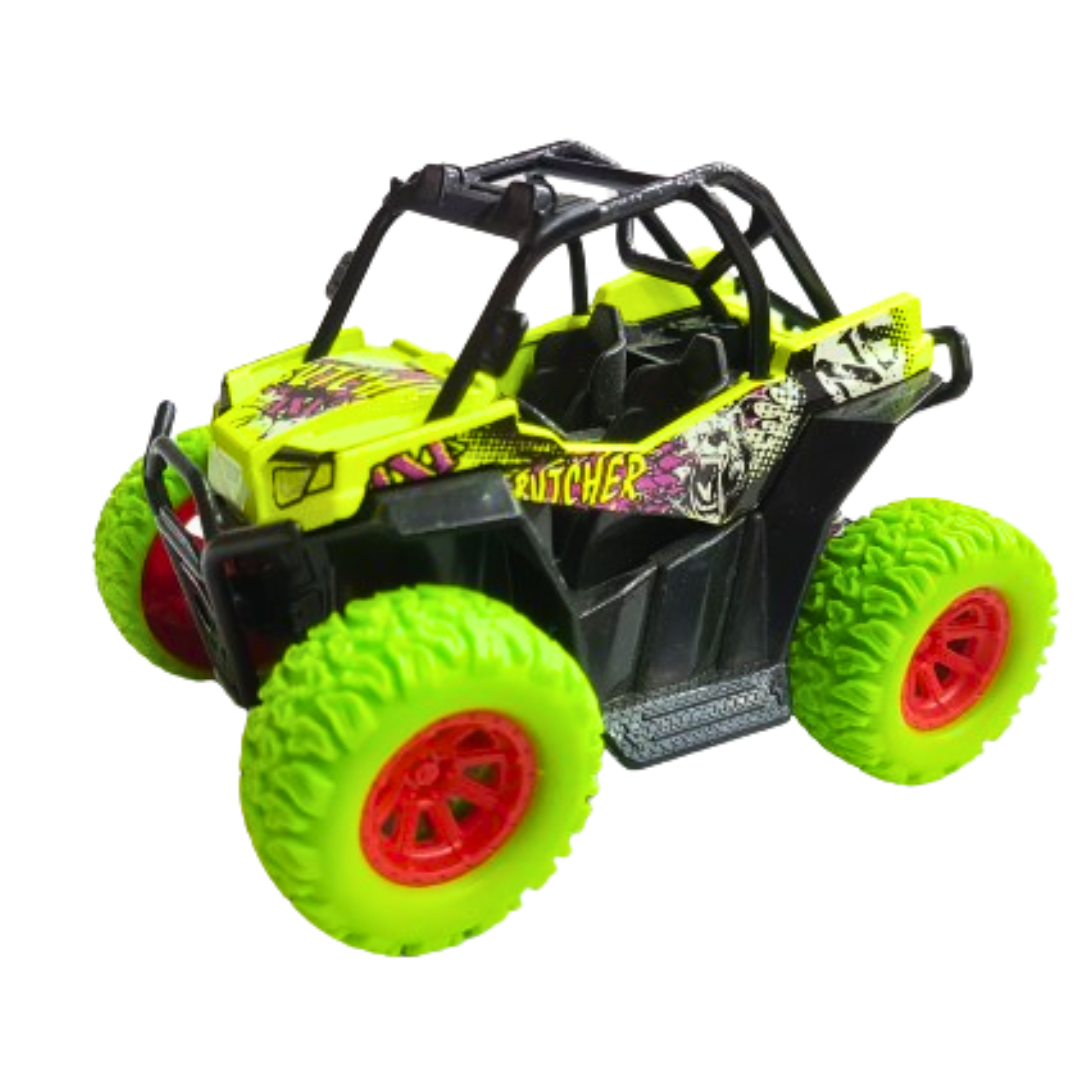 **In Summary:**
For the child who dreams of Monster Trucks, this toy is a must-have. Dive into the world of gigantic wheels and roaring engines with our Toy Monster Truck. Add to cart now and gift a smile to your little one!
**Tags:** Online toys, Best toys for boys, Monster Truck toys for kids, Gift ideas for Monster Truck lovers, Toys for children aged 3 and up.